Kid's Dentist St Paul MN | Preparing Your Child For Their First Dental Visit
Kid's Dentist St Paul MN | Preparing Your Child For Their First Dental Visit
Your child's first dentist visit doesn't have to be a nightmare. Kid's dental visit reactions are contingent on their parents' own reactions and discussions about them. You don't want to scare them but going about it wrong can give adverse effects. You don't want to give them false hopes that their dental visit will be fun either. Preparing your child for their first dental visit in positive ways will make it go smoothly for you, your child, and the dentist. Take a look at some ways you can prepare your child for their dental and oral health.
Kid's Dentist St Paul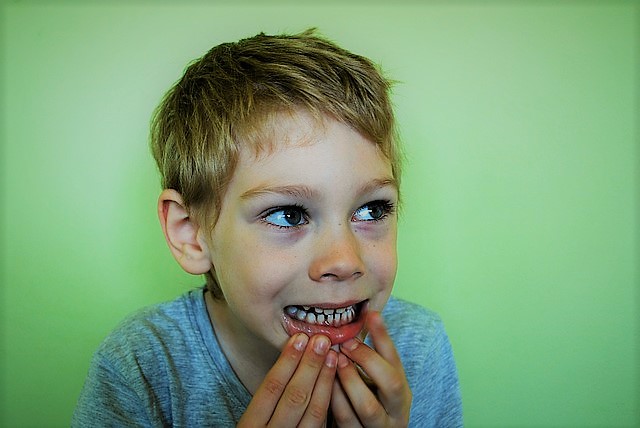 MN
Kid's Dentist St Paul MN | Preparing Your Child For the Dentist
You've prepared your child to brush their little teeth but now they need to see the dentist. Here's some ways you can go about it (and what you shouldn't do) so that your kid's first dental visit doesn't scare them.
Don't Take Your Child To Your Dental Visit
Taking your child to your own dental visit may seem like a good idea. You may think they will see the process and become familiar with it. During your dental procedure, you may feel nervous yourself. Although you don't show it, your child can get a feeling of your nervousness and reciprocate it. By seeing everything go on first hand, they may get scared when it comes to their visit to the dentist. It is better to take them to their dental visit early on to provide a place for all their dental needs.
Do Make-Pretend a Dental Visit
Prepare you child for the dentist by a make-pretend dental visit. Play along as the dentist checking their teeth and cleaning their teeth. Count their little teeth and show them a mirror of what the dentist would be looking at. Don't make drilling and cleaning noises that will scare them. Afterwards, you can have them be the dentist on your or their stuffed animals. This can help them become familiar with the dental routine and feel more relaxed when it comes time for their children's dental appointment.
Don't Make Your Child Anxious
When discussing with your child about their dental visit and the process, keep it simple. You don't have to be detailed about what the dentist will do to their teeth. Keep the possibilities of the need for crowns, fillings, dental bridges, and other dental treatments out of your discussion so as to not raise questions. However, don't give them false hope either. Avoid telling them everything will be alright or that it will be fun. This doesn't mean telling them it may hurt or feel uncomfortable either. This will make your child more anxious and nervous to see the dentist.
Do Discuss the Dental Procedure Properly
Again, be careful of the vocabulary you use in discussing your child's first dental visit. Avoid using words like shot, pain, or hurt. This will make them wonder why going to the dentist is scary. Some things you can discuss is that the dentist will check their smile and count their teeth. You can also throw in the "sugar bugs" that the dentist will fight off your child's teeth. Don't bribe them with sweets and candy after their dental visit though. This sends the wrong message as the point of the dental visit is to make sure they have healthy teeth and gums. Ensure a comfortable dentist visit for your child by properly discussing the dental routine and avoid nervousness.
Kid's Dentist St Paul MN | Clear Lakes Dental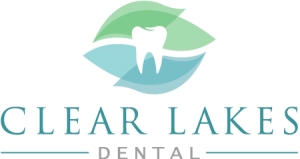 Clear Lakes Dental is your local dental clinic in St Paul MN with 3 locations in Downtown St Paul (PHA Building), Central Midway Building, and Rice Street. We are dedicated to providing our community with the best dental care services to enhance your overall oral health. Clear Lakes Dental works to provide a comforting environment for its patients to have peace of mind while in our care. Our goal is to help you achieve the cosmetic results you desire while providing the tools you need to maintain your oral health. We offer low-cost dental services in St Paul MN from restorative care to preventative care, and we accept a range of dental insurance options to cover all your dental health services!
Kid's Dentist St Paul MN | Dental Care Services
Clear Lakes Dental offers a range of comprehensive dental care services to patients of all ages in the following dental services: Composite Restoration, Dental Bridges, Dental Crowns, Dentures, Emergency Dentist, Preventative Dentistry, Saturday Dentist, and Teeth Extraction. Call us today at one of our St Paul MN locations or send us an email to schedule a consultation.
Kid's Dentist St Paul MN
| Emergency Dentist Service Locations
We provide and service low-cost dental care and Saturday dentistry in the following areas:
St Paul | West St Paul | North St Paul | South St Paul | Minneapolis | Maplewood | Roseville | Vadnais Heights | Little Canada | Shoreview | Eagan | Inver Grove Heights | Mendota | Mendota Heights | Woodbury | Oakdale | Falcon Heights | Lauderdale | Lilydale | St Anthony | Arden Hills | White Bear Lake | New Brighton | Kid's Dentist St Paul MN