Saturday Dentist St Paul MN | 3D Print for Dentistry: The Future of Teeth Impressions
Saturday Dentist St Paul MN | 3D Print for Dentistry: The Future of Teeth Impressions

3D dental printer by Form Labs
Evolving technology is making industries and jobs easier with the introduction of 3D print modeling. 3D printing expands into the dental industry by making the process of teeth impressions much easier. This is especially helpful for dental and maxillofacial surgery where dentists have to work to work in extremely small spaces. Dentists use dental impressions for reference before the surgery so they know what they are working with. 3D print dental models ease the procedure of making dental impressions with an easier and faster process with 3D printers. Additionally, 3D printing costs less. Dental 3D prints ensure accuracy and help the dentists make it right the first time. Saturday Dentist St Paul MN
Saturday Dentist St Paul MN | 3D Dental Print Applications
These uses are fairly common in dentistry. Patients are also able to get the dental care they need at a fraction of the price of traditional procedures. Here are some of the universally popular applications with 3D dental prints.
Night guards and Aligners
The patient's teeth are scanned and used to create an aligner. One method is using the model of the patient's teeth as-is and a vacuum is used to create a plastic sheet over the model, creating the aligner. The other method is to use the 3D print model of the patient's to create the aligner itself, requiring special resin. 3D print modeling of aligners is fast and customized to patients' teeth.
Crowns
Dental crowns can be expensive and it takes time to make. The broken tooth is scanned and used to create a 3D model of the crown. Dentists or orthodontists can use a special resin or CNC technology to carve the crown specifically to the patient's need. This is also a cost-effective way for those who have toothaches and want to extract their tooth.
Surgical Guides
3D dental prints of the patient's mouth and teeth are incredibly useful for dental surgeons before the actual surgical procedure. They are able to plan out the dental surgery and identify possible complications. Openings may be created where the surgical procedure would take place. It can be created with the same resin used for aligners and night guards.
3D Dental Print Models
3D dental print models are essential tools dentists can use to guide their procedures or show the work that needs to be done. They can use these to explain to patients' their dental needs in a visual and clear way. Patients are able to understand what will be done when presented a detailed visual instead of x-rays that they wouldn't know what they are looking at.
3D printed dental models by FormLabs
Saturday Dentist St Paul MN | Dental 3D Prints
3D printing is revolutionizing the dental industry with 3D dental prints and applications. Stereolithography (SLA) and digital light processing (DLP) are the most common technologies used in making dental 3D prints. Many different resins have been created for this sole purpose and different resins are used for different applications. It is becoming widespread popularity with dental clinics all over the world. With its precision and ease of use, 3D printers are entering dental clinics and labs. The costs of making dental print models also transfers over to patients who won't have to pay extreme amounts of money for their dental health. Although this is fairly new to the dental industry, a few applications have become universal and continue to thrive in improvement and utilization.
---
Saturday Dentist St Paul MN | Clear Lakes Dental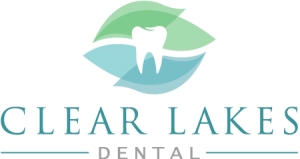 Clear Lakes Dental is your local dental clinic in St Paul MN with 3 locations in Downtown St Paul (PHA Building), Central Midway Building, and Rice Street. We are dedicated to providing our community with the best dental care services to enhance your overall oral health. Clear Lakes Dental works to provide a comforting environment for its patients to have peace of mind while in our care. Our goal is to help you achieve the cosmetic results you desire while providing the tools you need to maintain your oral health. We offer low-cost dental services in St Paul MN from restorative care to preventative care, and we accept a range of dental insurance options to cover all your dental health services!
Saturday Dentist St Paul MN | Dental Care Services
Clear Lakes Dental offers a range of comprehensive dental care services to patients of all ages in the following dental services: Composite Restoration, Dental Bridges, Dental Crowns, Dentures, Emergency Dentist, Preventative Dentistry, Saturday Dentist, and Teeth Extraction. Call us today at one of our St Paul MN locations or send us an email to schedule a consultation.
Saturday Dentist St Paul MN
| Emergency Dentist Service Locations
We provide and service low-cost dental care and Saturday dentistry in the following areas:
St Paul | West St Paul | North St Paul | South St Paul | Minneapolis | Maplewood | Roseville | Vadnais Heights | Little Canada | Shoreview | Eagan | Inver Grove Heights | Mendota | Mendota Heights | Woodbury | Oakdale | Falcon Heights | Lauderdale | Lilydale | St Anthony | Arden Hills | White Bear Lake | New Brighton