St Paul Dental Clinic | 4 Ways to Boost Oral Health
St Paul Dental Clinic | 4 Ways to Boost Oral Health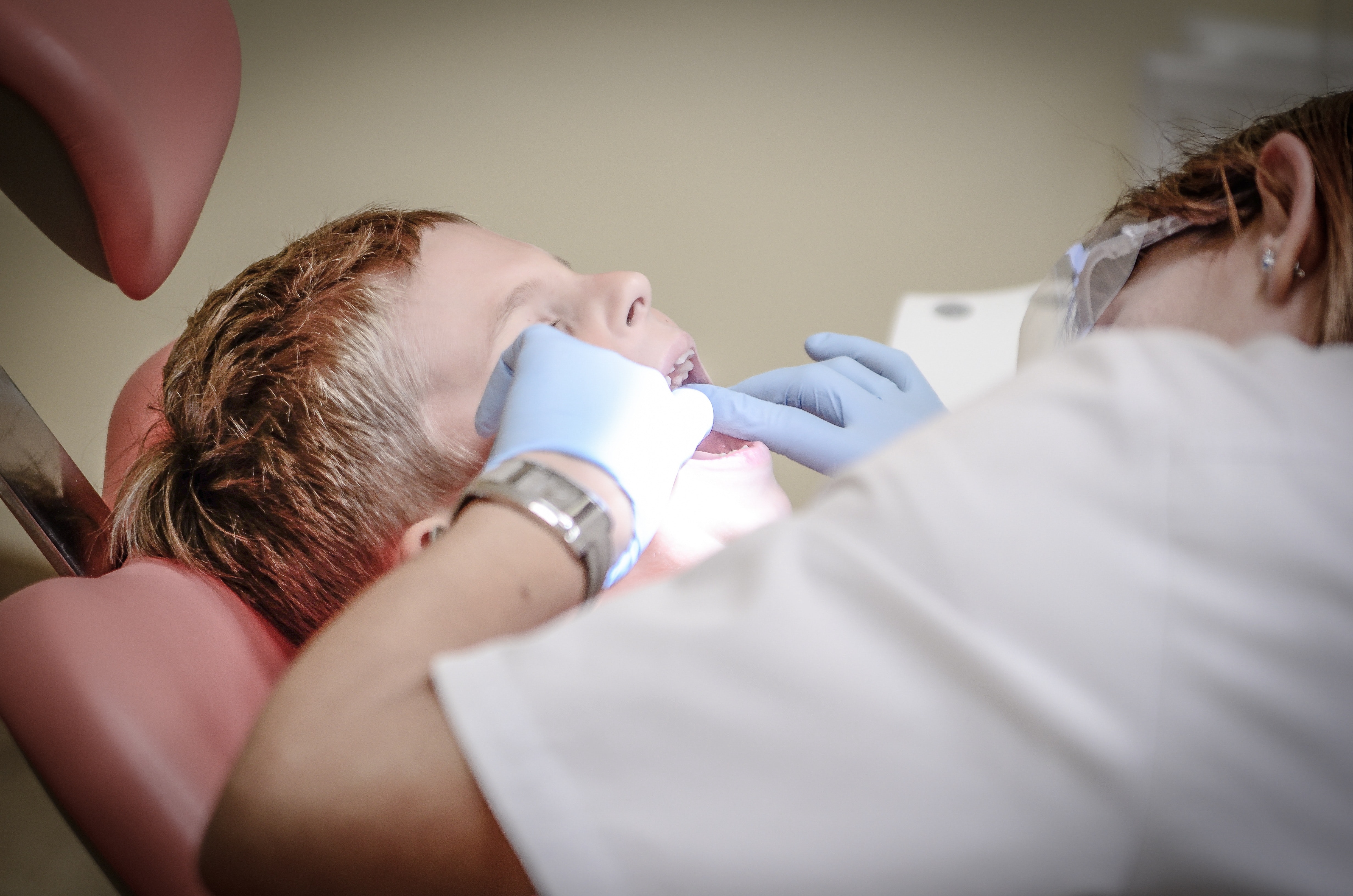 Oral care is extremely important when it comes to overall health and wellness. Visiting your dentist and getting routine check-ups is one way that you can ensure your teeth and mouth are as healthy as they can be. Through x-rays, bite and gum examinations, and frequent cleanings, your dental clinic can help you stay on top of your oral health. Here are a few more ways you can instantly boost your oral health and protect your smile. For more information on dentists in St Paul, or to find a St Paul dental clinic, contact Clear Lakes Dental, the leader in family dentistry.
St Paul Dentist | X-Rays
X-rays help the dentist see exactly what is going on in your mouth. Through an x-ray, the dentist can tell you if you need a tooth extraction, root canal, or any other dental work. It's important to get x-rays on your teeth to be sure that you're in the best oral care shape you can be. X-rays also help the dentist determine whether or not you have cavities, which can then easily be filled. To schedule an appointment today, contact Clear Lakes Dental, the leader in pediatric dentistry and family dentistry in St Paul.
St Paul Dentist | Bite & Gum Examinations
Bite and gum examinations refer to when the dentist evaluates the overall health of your gums and how your teeth rest and chew. A lot can be said about your overall health based on the health of your gums. Dentists can tell when you have certain health issues based on the appearance and texture of your tooth gum. To prevent the need for tooth extractions, crowns, dentures, and root canals, visit your St Paul dentist for examinations frequently. To find a dentist near me, or to inquire about a dental clinic in St Paul, contact Clear Lakes Dental.
St Paul Dentist | Frequent Cleanings
Everyone knows that you should see the dentist for a cleaning every 6 months, but do all of us actually follow through on that recommendation? Getting frequent cleanings is essential for maintaining oral health, because it helps remove plaque and tartar that can cause problems such as cavities and tooth decay. Getting regular cleanings can help prevent the need for tooth implants, dental crowns, root canals, tooth extractions, and many more uncomfortable and painful procedures. To find a dental clinic in St Paul, contact Clear Lakes Dental, the best dental office near me.
Dental Office St Paul | Clear Lakes Dental
Clear Lakes Dental is your local dental clinic in St Paul MN with 3 locations in Downtown St Paul (PHA Building), Central Midway Building, and Rice Street. We are dedicated to providing our community with the best dental care services to enhance your overall oral health. Clear Lakes Dental works to provide a comforting environment for its patients to have peace of mind while in our care. Our goal is to help you achieve the cosmetic results you desire while providing the tools you need to maintain your oral health. We offer affordable dental services in St Paul MN from restorative care to preventative care, and we accept a range of dental insurance options to cover all your dental health needs!
Dental Office St Paul | Dental Care Services
Clear Lakes Dental offers a range of comprehensive dental care services in St Paul MN to patients of all ages, including: Composite Restoration, Dental Bridges, Dental Crowns, Dentures, Emergency Dentist, Preventative Dentistry, Saturday Dentist, and Teeth Extraction. Call us today at one of our St Paul MN locations or send us an email to schedule a consultation.
Dental Office St Paul | Our Service Areas
We provide and service affordable dental care and emergency dentistry in the following areas:
St Paul | West St Paul | North St Paul | South St Paul | Minneapolis | Maplewood | Roseville | Vadnais Heights | Little Canada | Shoreview | Eagan | Inver Grove Heights | Mendota | Mendota Heights | Woodbury | Oakdale | Falcon Heights | Lauderdale | Lilydale | St Anthony | Arden Hills | White Bear Lake | New Brighton | Minnesota