Dental Cleaning St Paul MN | Oral Hygiene Habits You Need To Follow
Dental Cleaning St Paul MN | Follow These Hygiene Tips For The Best Oral Care
Maintaining your oral health and having a dental cleaning St Paul MN is just as important as getting in your daily exercise and nutrition. Needless to say, neglecting to take care of your teeth and mouth can lead to detrimental effects down the road such as oral cancer or gum disease. Your teeth are made up of enamel, and every day, it builds up with a thin film of bacteria called dental plaque. Dental Cavities form when the buildup of plaque harms the teeth enamel. That's why it is important to follow healthy oral habits to keep your teeth and mouth healthy. Even if you know the basic dental care to follow, are you doing it right? Follow these oral hygiene tips for the best teeth and mouth care.

Dental Cleaning St Paul MN | 
Brushing Your Teeth
The recommended amount of times you should brush your teeth is 2x a day for 2 minutes. The best way to clean your teeth is to brush in a circular motion with short strokes. This ensures that you are cleaning all of your teeth and around the gum area. Make sure you are also cleaning the inside where bits and pieces of food can get stuck. For optimal dental care, you should brush your teeth after every meal, especially if the food is high in carbs or sugars. This is not recommended after eating acidic food, such as oranges and grapefruit. Citric acid foods can weaken the enamel of your teeth and brushing right after can do more harm than good. Brush your teeth either before or at least 30 mins after. Phosphoric acid found in soft drinks can also cause permanently damaged tooth. When brushing your teeth, use a soft-bristle toothbrush and brush softly and gently. Hard brushing does not get rid of any more plaque and would much rather harm the enamel of your teeth. Also, brush your teeth with toothpaste that contains fluoride. Fluoride and fluoride treatments help to get rid of plaque and prevent tooth decay. If your teeth decay and you need a tooth extraction, you will most likely need dental bridges to help you eat and function properly in the long run.
Dental Cleaning St Paul MN | 
Flossing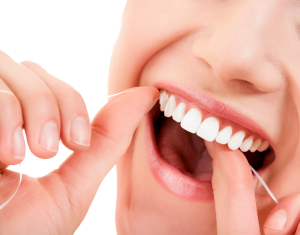 In addition to brushing your teeth, you should also be flossing your teeth every night before bed. This ensures that you get rid of pieces of food that get stuck in the nooks and crannies of your teeth. Ignoring this can leave the food to rot in your mouth, causing further damage to your teeth and gums. The best way to floss is:
Take about 18 inches of floss

Wrap each side around each middle finger and leave about 2 inches for flossing

Hold the floss between your thumbs an index fingers

Slide the floss between your teeth, similarly in a circular motion, wrapping around the base of the teeth
Remember to go beneath the gumline so you reach the small pieces hiding in your gum. The up-and-down motion does not ensure optimal flossing. Curving the floss around the base of your teeth in a circular, back-and-forth motion helps clear all the food out of your teeth. As you move from tooth to tooth, use a clean section of floss. If you don't floss often, your gums may bleed. This is common and should not hinder you from continuing to floss. As you continue this habit every day, your gums will get used to the flossing and you will no longer have bleeding gums.

Dental Cleaning St Paul MN | 
Mouthwash
There are varying studies and debates regarding the true benefits of mouthwash. This is mainly due to the ingredients in conventional mouthwash. The main ingredients that can be harmful are:
alcohol (ethanol)

chlorine dioxide (bleaching agent)

parabens

formaldehyde
Alcohol can cause dryness of the mouth, which can actually worsen breath than make it fresh. Although the science is still unclear, alcohol-containing mouthwashes are linked to oral cancer. The other ingredients are also harmful in dental irritation and oral cancer risks. With conventional mouthwashes claiming to kill 99.9% of bacteria, it can also eliminate good bacteria in your mouth. Just as you have good bacteria in your stomach, your oral microbiome can be offset by eliminating the good bacteria. It helps support your oral health by decreasing bad breath, cavities, and gingivitis. This is not to say you shouldn't use mouthwash at all. Some mouthwashes do contain fluoride treatments to help protect the teeth. If you like to rinse your mouth with mouthwash after brushing your teeth and flossing, natural mouthwashes are recommended. There are dentist-formulated mouthwashes that are natural such as TheraBreath Oral Rinse. Other natural mouthwash ingredients are antibacterial and safer for your overall oral health. Although there are benefits and negative effects of mouthwash, take precaution in the ingredients of your mouthwash and amount of time so you don't disrupt the health of your teeth and mouth. Saliva is actually your mouth's best friend and natural mouthwash.
Dental Cleaning St Paul MN | 
Don't Forget Your Tongue!
Your tongue is also vital in your oral hygiene care. It is covered in bacteria and if not taken care of properly, can lead to gum disease and bad breath. If you do not remove the biofilm of plaque build up on your tongue, it can also dull the taste of foods. Brush your tongue back-and-forth and side-to-side. Some people like to use tongue scrapers which also helps. Make sure you don't over brush or brush too hard to which you can break the skin and negatively affect your oral health.
Dental Cleaning St Paul MN | 
Visit Your Dentist Periodically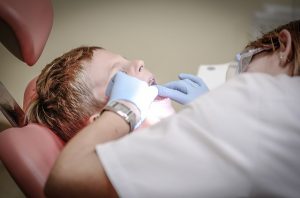 An apple a day keeps the doctor away, but you still have to visit your St Paul MN dentist every 6 months or at least 2 times a year for the best oral hygiene care. A regular dental checkup is good for your oral health as your local St Paul dentist can identify and discover risks to your oral health. Tartar and cavities can be removed before they become more harmful, and your gums are also checked to ensure they are healthy. Troubled areas can be detected and oral care services needed will be recommended such as a dental crown. Dental hygienists will also clean your teeth upon your dental examination for optimal health. Most Twin Cities dental clinics also give you a free toothbrush, toothpaste, and floss!
---
Dental Cleaning St Paul MN

| Clear Lakes Dental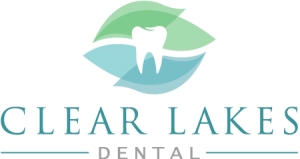 Clear Lakes Dental is your local dental clinic in St Paul MN with 3 locations in Downtown St Paul (PHA Building), Central Midway Building, and Rice Street. We are dedicated to providing our community with the best dental care services to enhance your overall oral health. Clear Lakes Dental works to provide a comforting environment for its patients to have peace of mind while in our care. Our goal is to help you achieve the cosmetic results you desire while providing the tools you need to maintain your oral health. We offer low-cost dental services in St Paul MN from restorative care to preventative care, and we accept a range of dental insurance options to cover all your dental health services!
Dental Cleaning St Paul MN 

| Dental Care Services

Clear Lakes Dental offers a range of comprehensive dental care services to patients of all ages in the following dental services: Composite Restoration, Dental Bridges, Dental Crowns, Dentures, Emergency Dentist, Preventative Dentistry, Saturday Dentist, and Teeth Extraction. Call us today at one of our St Paul MN locations or send us an email to schedule a consultation.
Dental Cleaning St Paul MN 
| Emergency Dentist Service Locations
We provide and service low-cost dental care and emergency dentistry in the following areas:
St Paul | West St Paul | North St Paul | South St Paul | Minneapolis | Maplewood | Roseville | Vadnais Heights | Little Canada | Shoreview | Eagan | Inver Grove Heights | Mendota | Mendota Heights | Woodbury | Oakdale | Falcon Heights | Lauderdale | Lilydale | St Anthony | Arden Hills | White Bear Lake | New Brighton
Dental Cleaning St Paul MN Dental Cleaning St Paul M
Dental Cleaning St Paul MN Dental Cleaning St Paul MN