Best Dentist St Paul MN | The Basics On Dental Bridges
A dental bridge is a restoration appliance for your teeth. As the name suggests, it is used to bridge and fill the gap between missing teeth. A dental bridge is made up of 2 dental crowns and an artificial tooth in the gap. The 2 dental crowns that are essentially anchors for the "bridge" are called abutment teeth and the fake tooth in the gap is called a pontic. Artificial teeth can be made of different types of material such as gold, alloys, porcelain, or a combination of these. Porcelain teeth are usually most preferred as it can best color-match to the natural teeth. Best Dentist St Paul MN
The cost for dental bridges varies by dentists, the complexity of placement, and the material used to make the dental bridge. The traditional bridge usually costs anywhere from $2,000-$5,000. If you require additional treatment, this can add to your overall costs of dental care. Many dental insurance plans cover dental bridges today, while there are affordable St Paul dentists who can provide lower costs for the service if you don't have dental insurance. Dental bridges should last 5-15 years depending on proper dental care and hygiene.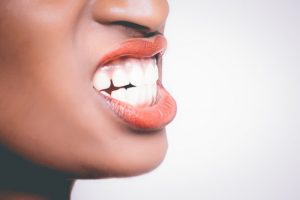 Best Dentist St Paul MN | Types of Dental Bridges
These are the 3 types of dental bridges you can receive:
Traditional – This is the most common dental bridge. The traditional dental bridge uses dental crowns on both sides with a pontic in the middle. It is usually made with porcelain mixed with metal or ceramics.
Cantilever bridge – This is rarely used now and commonly used for when there is only one tooth adjacent to the missing tooth. This means the pontic is usually outside of the abutment teeth. It is not recommended for the back teeth due to the force it can put on the teeth and causing further damage. The lifespan of cantilever bridges is short.
Resin bonded bridge (also known as Maryland bonded bridge or Maryland bridge) – This is similar to the traditional bridge, but metal or porcelain wings usually on just one side of the bridge bonded to the backs of the existing teeth. It is made of porcelain, porcelain fused to metal, or plastic teeth and gums with a metal or porcelain frame to support.
Best Dentist St Paul MN | Reasons For Getting a Dental Bridge
Dental bridges are used to restore your teeth or beauty of a smile. It can be used temporarily or permanently, and for aesthetic reasons. The type and use of dental bridges vary case by case on dental needs. Leaving a gap in your teeth may cause further damage down the road, therefore, consider a dental bridge to fill in that gap.
The benefits of a dental bridge are:
Restoring your beautiful smile
Filling the space of missing teeth
Preventing remaining teeth from moving out of position
Maintain facial shape and structure
Distributing force of bite properly
Restore masticatory functions and speaking ability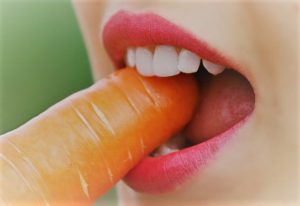 Best Dentist St Paul MN | Overview On Dental Bridges
These are the basics on dental bridges and their use. Consult with your St Paul dentist whether this is an option you need for your dental care and oral health. If you are worried about the process of getting a dental bridge, ask your dentist in St Paul about a dental bridge procedure. Dental bridges usually last over 10 years with good dental hygiene and care. The costs of dental bridges can vary, however, dental insurances usually cover a portion of the costs. It can take a while to get accustomed to the dental bridge, but they will benefit your overall oral health in structure and function than with missing teeth.
Clear Lakes Dental has a knowledgeable dental bridge team that is prepared to answer any of your questions and improve the aesthetics of your natural teeth. Call Clear Lakes Dental to consult with a dentist and schedule your appointment as soon as today! 
---
Best Dentist St Paul MN | Clear Lakes Dental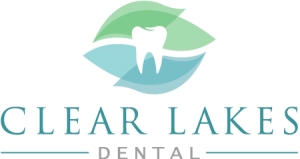 Clear Lakes Dental is your local dental clinic in St Paul MN with 3 locations in Downtown St Paul (PHA Building), Central Midway Building, and Rice Street. We are dedicated to providing our community with the best dental care services to enhance your overall oral health. Clear Lakes Dental works to provide a comforting environment for its patients to have peace of mind while in our care. Our goal is to help you achieve the cosmetic results you desire while providing the tools you need to maintain your oral health. We offer low cost dental services in St Paul MN from restorative care to preventative care, and we accept a range of dental insurance options to cover all your dental health services!
Best Dentist St Paul MN | Dental Care Services
Clear Lakes Dental offers a range of comprehensive dental care services to patients of all ages in the following dental services: Composite Restoration, Dental Bridges, Dental Crowns, Dentures, Emergency Dentist, Preventative Dentistry, Saturday Dentist, and Teeth Extraction. Call us today at one of our St Paul MN locations or send us an email to schedule a consultation.
Best Dentist St Paul MN
| Emergency Dentist Service Locations
We provide and service low-cost dental care and emergency dentistry in the following areas:
St Paul | West St Paul | North St Paul | South St Paul | Minneapolis | Maplewood | Roseville | Vadnais Heights | Little Canada | Shoreview | Eagan | Inver Grove Heights | Mendota | Mendota Heights | Woodbury | Oakdale | Falcon Heights | Lauderdale | Lilydale | St Anthony | Arden Hills | White Bear Lake | New Brighton
Best Dentist St Paul MN Best Dentist St Paul MN Best Dentist St Paul MN Best Dentist St Paul MN Best Dentist St Paul MN