Teeth Whitening St Paul MN | 4 Ways To Whiten Your Teeth
Teeth Whitening St Paul MN | Teeth Whitening Options
Everyone wants nice whiter teeth for that sparkling smile. There are many teeth whitening products and teeth whitening procedures out there, including natural teeth whitening and DIY options. Are you planning to whiten your teeth or do teeth bleaching? Whether you do professional teeth whitening in St Paul MN or do it yourself, here are the options you have and things you should know before teeth whitening St Paul MN. We advise you to take always caution in these teeth whitening remedies to not further damage your teeth and sensitivity.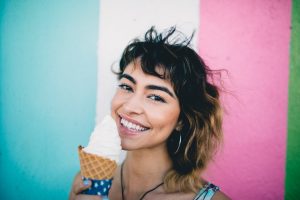 Teeth Whitening St Paul MN | Professional Teeth Whitening
This procedure can be the safest option if you are looking to whiten your teeth for the first time and have no knowledge of teeth whitening. It is done by a professional teeth whitener or teeth whitening dentist who can monitor the performance and make sure your gum area does not get damaged. Professional teeth whitening takes many steps. They will make a record of your current teeth shade and polish your teeth with pumice to rid of any plaque on the surface. A barrier is then placed around your gum line to protect it and your teeth are coated with a whitening solution, cured with a light or laser to activate it. Your teeth are rinsed once the optimum shade or the time limit has been reached. A fluoride application may be applied to help ease sensitivity. The whole teeth whitening service can take anywhere from 60 to 90 minutes.
Teeth Whitening St Paul MN | At-Home Teeth Whitening Kits
There are professional home teeth whitening kits that can be provided by your local St Paul dentist at a lower cost than in-office. However, there are more affordable alternatives in the trending market now. Companies have made an influence in the dental market with at-home teeth-whitening kits. A popular one is HiSmile. These teeth whitening kits are around $60 for 6 applications. It includes a mouth tray, whitening gel, and LED light. First, you fit the mouth tray to the LED light. Proceed to apply the gel to the mouth tray, place it in your mouth, and turn on the light. You leave this in for 10 minutes each time. They guarantee it is a pain-free and sensitive-free teeth whitening procedure and can result in up to 8 shades whiter.
Teeth Whitening St Paul MN | Activated Charcoal Teeth Whitening
Another trend that is influencing the market is activated charcoal or charcoal teeth whitening. Activated charcoal has many medical uses but one of the fairly new uses is for whitening teeth. Its properties attract toxin, gas, and free radicals and it's porous structures traps these bad substances. This is why its natural and absorbent quality is believed to be safe and effective in whitening teeth by pulling out the stains. This product comes in a powder and also comes in a whitening toothpaste as well as a whitening mouth wash for oral care.
Teeth Whitening St Paul MN | Natural, DIY Teeth Whitening
Other teeth whitening you can do yourself include natural teeth whitening products that you may have at home already.
Hydrogen peroxide and baking soda – these 2 products are among the oldest remedies to whiten teeth. Mix a few drops of 3% hydrogen peroxide with a tablespoon of baking soda and use it instead of toothpaste. However, these 2 products are abrasive and can be damaging on the teeth. Use it 3-5 days and rest for 3-6 months before using again.
Banana rub – bananas are rich in minerals such as potassium and magnesium that will help whiten your teeth. Using the inside of a banana peel, rub it against your teeth for 2 minutes. Repeat again before bed for best results.
Oil pulling – oil pulling is another remedy that dates back centuries for healthy and whiter teeth. This involves swishing coconut oil in your mouth for 20 minutes. The fatty acids in coconut oil mixed with your saliva will bond to the stains on your teeth and will remove stains along with brushing.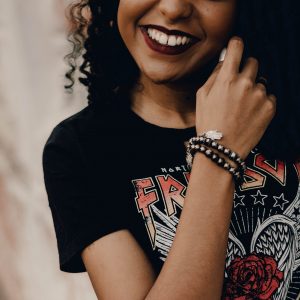 Teeth Whitening St Paul MN | Teeth Whitening For a Sparkling Smile
Your can have stained teeth due to what you eat and drink. You won't have white teeth especially if you drink coffee and wine, or smoke. But whiter teeth is still possible when you take measures in eliminating stains and free radicals. There are many teeth whitening options and teeth whitening services available such as professional teeth whitening procedures, at-home teeth whitening kits, the use of charcoal whitening products, and other natural DIY teeth whitening remedies. Always take caution when you are using these procedures to not further damage your teeth and gums. It is advisable that you continue regular oral hygienes to keep your teeth and smile healthy.
---
Teeth Whitening St Paul MN | Clear Lakes Dental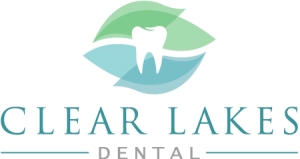 Clear Lakes Dental is your local dental clinic in St Paul MN with 3 locations in Downtown St Paul (PHA Building), Central Midway Building, and Rice Street. We are dedicated to providing our community with the best dental care services to enhance your overall oral health. Clear Lakes Dental works to provide a comforting environment for its patients to have peace of mind while in our care. Our goal is to help you achieve the cosmetic results you desire while providing the tools you need to maintain your oral health. We offer low-cost dental services in St Paul MN from restorative care to preventative care, and we accept a range of dental insurance options to cover all your dental health services!
Teeth Whitening St Paul MN | Dental Care Services
Clear Lakes Dental offers a range of comprehensive dental care services to patients of all ages in the following dental services: Composite Restoration, Dental Bridges, Dental Crowns, Dentures, Emergency Dentist, Preventative Dentistry, Saturday Dentist, and Teeth Extraction. Call us today at one of our St Paul MN locations or send us an email to schedule a consultation.
Teeth Whitening St Paul MN
| Emergency Dentist Service Locations
We provide and service low-cost dental care and emergency dentistry in the following areas:
St Paul | West St Paul | North St Paul | South St Paul | Minneapolis | Maplewood | Roseville | Vadnais Heights | Little Canada | Shoreview | Eagan | Inver Grove Heights | Mendota | Mendota Heights | Woodbury | Oakdale | Falcon Heights | Lauderdale | Lilydale | St Anthony | Arden Hills | White Bear Lake | New Brighton
Teeth Whitening St Paul MN  Teeth Whitening St Paul MN  Teeth Whitening St Paul MN