Emergency Dentist Robbinsdale MN | Gingivitis Versus Periodontitis
Emergency Dentist Robbinsdale MN | Gingivitis Versus Periodontitis
Gingivitis and periodontitis are forms of gum disease. You should detect early signs of gum disease before it develops. Taking good care of your gums and teeth will prevent risks of gum disease. The causes of gingivitis and periodontitis aren't limited to poor oral hygiene habits. Other risks that lead to gingivitis or periodontitis can be hormonal changes that make your gum sensitive and prone to inflammation, bad habits like smoking, family history of dental disease, or illnesses that affect your gums. Consult your emergency dentist in Robbinsdale MN if you are worried about developing gum disease. Before your dental visit, here's how to know the difference between gingivitis and periodontitis.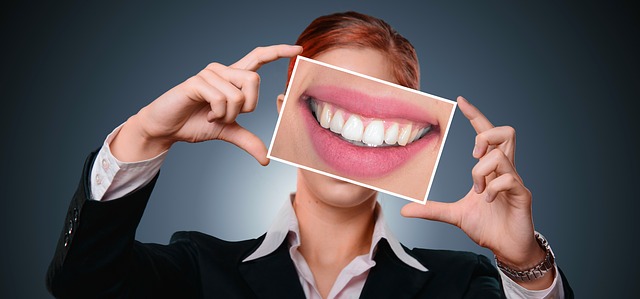 Emergency Dentist Robbinsdale MN | Gingivitis
Gingivitis is the inflammation of your gums. It is the mild form before periodontitis develops. When you brush and floss your teeth, your gums will bleed easily. Your gums become inflamed when there is a build-up of bacteria in plaque. In this stage, the bones and tissue that hold your teeth together have not broken down yet. You can treat gingivitis by improving your dental hygiene. Brush your teeth with an antibacterial toothpaste and use an antibacterial mouthwash. Your dentist may prescribe topical antiseptic. Schedule an appointment with your emergency dentist Robbinsdale MN if you are unsure whether you have gingivitis and seek treatment before it develops into periodontitis.
Emergency Dentist Robbinsdale MN | Periodontitis
Periodontitis is gum disease that has developed beyond gingivitis. It is drastic for your dental health. The bacteria in plaque now grows and spreads below your gum line. Your gum and teeth are prone to infection as the bones holding your teeth break down and your gum pulls away. This causes your teeth to loosen and shift. It affects your bite and makes eating difficult. Periodontitis can lead to tooth loss, the leading cause for adults. Your emergency dentist will need to clean the pockets around the teeth to prevent further damage and infection. For more serious cases, unhealthy tissue will need to be removed and surgery may be required.
Emergency Dentist Robbinsdale MN | Preventing Gingivitis and Periodontitis
Even as adults, we may not be taking care of our dental health as well as we think. Improving your dental hygiene habits will prevent the risks of developing gingivitis and periodontitis. Although gingivitis is very common and other factors can cause it, you should detect the signs early on to correctly treat it. Once it has advanced to periodontitis, it is more difficult to reverse the effects. Consult your emergency dentist Robbinsdale MN the best ways to prevent and treat your gums before you develop gum disease.
---
Emergency Dentist Robbinsdale MN | Clear Lakes Dental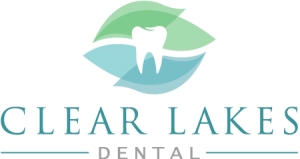 Clear Lakes Dental is your local dental clinic in St Paul MN with 3 locations in Downtown St Paul (PHA Building), Central Midway Building, and Rice Street. We are dedicated to providing our community with the best dental care services to enhance your overall oral health. Clear Lakes Dental works to provide a comforting environment for its patients to have peace of mind while in our care. Our goal is to help you achieve the cosmetic results you desire while providing the tools you need to maintain your oral health. We offer low-cost dental services in St Paul MN from restorative care to preventative care, and we accept a range of dental insurance options to cover all your dental health services!
Emergency Dentist Robbinsdale MN| Dental Care Services
Clear Lakes Dental offers a range of comprehensive dental care services to patients of all ages in the following dental services: Composite Restoration, Dental Bridges, Dental Crowns, Dentures, Emergency Dentist, Preventative Dentistry, Saturday Dentist, and Teeth Extraction. Call us today at one of our St Paul MN locations or send us an email to schedule a consultation.
Emergency Dentist Robbinsdale MN
| Emergency Dentist Service Locations
We provide and service low-cost dental care and best dentistry in the following areas:
St Paul | West St Paul | North St Paul | South St Paul | Minneapolis | Maplewood | Roseville | Vadnais Heights | Little Canada | Shoreview | Eagan | Inver Grove Heights | Mendota | Mendota Heights | Woodbury | Oakdale | Falcon Heights | Lauderdale | Lilydale | St Anthony | Arden Hills | White Bear Lake | New Brighton | Robbinsdale