Children's Dental St Paul MN | How To Get Your Kids To Brush Their Teeth
Children's Dental St Paul MN | How To Get Your Kids To Brush Their Teeth
Is getting your kids to brush their teeth a drag? Children's oral health are particularly essential during this period because their teeth are still fragile and more prone to cavities and bacteria. You don't want your child to already need crowns at this age. Building the habit of taking care of their mouth and teeth starts at a very young age. Make brushing their teeth a fun and educational time for your children to build the habit. Kids will be more willing to brush their teeth when they are not "forced to" by their parents. Your kids will have healthier teeth throughout grade school and will continue to care for their dental health later on. Here are some fun ways you can engage your children into brushing their teeth. Children's Dental St Paul MN
Children's Dental St Paul MN | Getting Your Child into Brushing Teeth
Some parents don't start brushing their children's teeth until they have a full set. But, you can start brushing their teeth as soon as they get them! Use a soft infant toothbrush with warm water to gently brush your toddler's teeth. This helps prevent bacteria build-up early on.
Before your child is ready to brush their teeth on their own, have them sit in on your brushing time. Show them that you enjoy it rather than it being an errand. Your child not only watches you, they copy you. Parents should ease their children into the habit by presenting brushing their teeth as an essential part of the day. Now that your child is old enough and can start brushing on their own, here are some ways to make brushing time fun!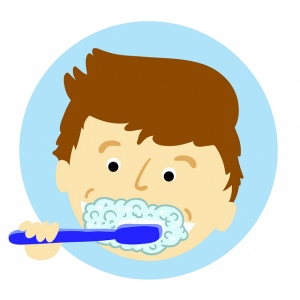 Children's Dental St Paul MN | Fun Time with Brush Time
Brush To The Beat
Add some fun to brush time with your kids with music they love. There are tons of up-beat children songs on YouTube that they can brush their teeth to. Have them brush to the beat of the song and by the time you know it, the 2 minutes of brushing is already up! This can even make them brush their teeth longer by ending it with the song. Double points for educational songs so that they are learning while brushing!
Simon Says…
Make having your child brush their teeth an enjoyable time by using games. An easy one to play is "Simon Says". You can say "Simon says, brush your front teeth" and so on until brush time is over. Add some twists to the directions by having them brush while reaching for the sky or standing on one foot. Celebrate with high-fives and "Good Job!" when it's all over!
Trick-or-Treat
Rewards are always a treat that will get your kids into brushing their teeth. Be careful of the treats you serve after they have brushed their teeth, however. You don't want to give them too many sweets that adversely affects their teeth after having brushed them. Other ideas you can use is giving them a choice. Maybe they can choose the movie to watch that day or what to eat for dinner.
Bedtime Stories
Another fun way to make brushing teeth fun is making up creative stories to go along with brushing. Maybe some "cavity trolls" have taken over their mouth to destroy their teeth kingdom and the only way to kill them is to brush! Children love fun stories and getting them to brush their teeth with fun imagination will be eazy-peazy!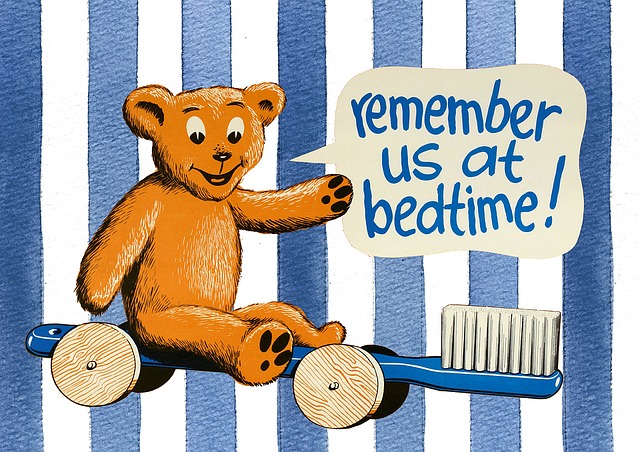 ---
Children's Dental St Paul MN | Clear Lakes Dental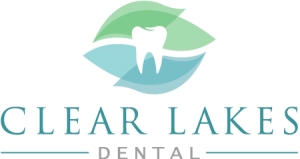 Clear Lakes Dental is your local dental clinic in St Paul MN with 3 locations in Downtown St Paul (PHA Building), Central Midway Building, and Rice Street. We are dedicated to providing our community with the best dental care services to enhance your overall oral health. Clear Lakes Dental works to provide a comforting environment for its patients to have peace of mind while in our care. Our goal is to help you achieve the cosmetic results you desire while providing the tools you need to maintain your oral health. We offer low-cost dental services in St Paul MN from restorative care to preventative care, and we accept a range of dental insurance options to cover all your dental health services!
Children's Dental St Paul MN | Dental Care Services
Clear Lakes Dental offers a range of comprehensive dental care services to patients of all ages in the following dental services: Composite Restoration, Dental Bridges, Dental Crowns, Dentures, Emergency Dentist, Preventative Dentistry, Saturday Dentist, and Teeth Extraction. Call us today at one of our St Paul MN locations or send us an email to schedule a consultation.
Children's Dental St Paul MN
| Emergency Dentist Service Locations
We provide and service low-cost dental care and Saturday dentistry in the following areas:
St Paul | West St Paul | North St Paul | South St Paul | Minneapolis | Maplewood | Roseville | Vadnais Heights | Little Canada | Shoreview | Eagan | Inver Grove Heights | Mendota | Mendota Heights | Woodbury | Oakdale | Falcon Heights | Lauderdale | Lilydale | St Anthony | Arden Hills | White Bear Lake | New Brighton | Children's Dental St Paul MN