Cosmetic Dentistry St Paul MN | 6 Types of Cosmetic Dentistry For a Brighter Smile
Cosmetic Dentistry St Paul MN | 6 Types of Cosmetic Dentistry For a Brighter Smile
Innovative dental technology introduces us to easier and quicker fixes to our imperfect teeth. Even if our teeth are not perfect, your local cosmetic dentists have the best tools and resources to help you get the smile you want. Cosmetic dentistry helps people of all ages fix their broken tooth, have whiter teeth, or make teeth straight. There are many different ways you can repair and restore your teeth. These 6 types of cosmetic dentistry are common methods for better teeth and a healthier smile. Cosmetic Dentistry St Paul MN
Cosmetic Dentistry St Paul MN | Cosmetic Dentistry Procedures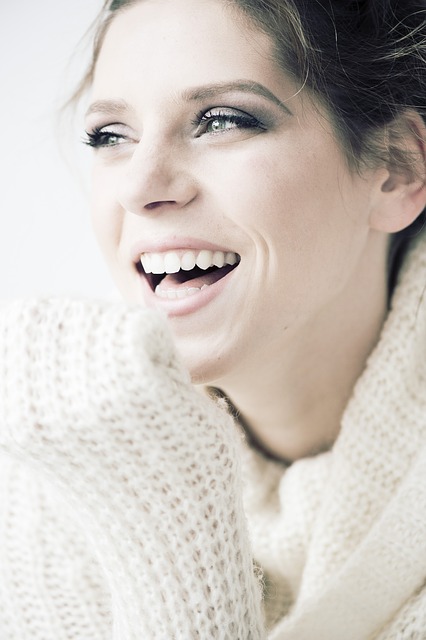 Dental Crown
Dental crowns are a popular cosmetic dental procedure. It is usually completed to fix a broken tooth, cover spaces in between teeth, large fillings, decayed tooth, or badly shaped tooth. Dental crowns are usually made of acrylic or porcelain fused with metal as these materials are stronger in withstanding pressure from biting. Therefore, dental crowns are mainly used for teeth in the back.
Dental Veneers
Dental veneers are usually used for the front teeth. These are custom-made out of porcelain or composite material to treat chipped, discolored, or crooked teeth. It can also be used to cover spaces gaps between teeth. Dental veneers are applied with a dental adhesive and look natural against your teeth.
Dental Implants
Dental implants purpose are permanent. It acts as the tooth root to secure dental crowns, dental bridges, or dentures. Dental implants are made out of titanium and surgically inserted into the jawbone to act as an anchor.
Dental Bonding
This cosmetic dentistry is mainly used to improve the appearance of teeth. If your teeth are discolored, badly stained, broken or chipped. Dental bonding is different from dental veneers in that tooth-colored materials are "bonded" to the teeth.
Teeth Whitening
Teeth whitening or "teeth bleaching" is a dental cosmetic procedure in which teeth can be brightened or whiten from stains and discoloration. It has become more convenient as you can do this in the dental office or at home. There are also natural ways to whiten teeth using natural products such as baking soda or activated charcoal.
Dental Shaping
Dental shaping isn't a fairly new cosmetic dental procedure, however, new trends have emerged in shaping teeth. The dentist files or removes some of the enamel of the teeth to shape them into the desired appearance. New trends use this cosmetic dentistry to shape their teeth sharp like fangs as a fashion statement.
Cosmetic Dentistry St Paul MN | Improving Your Teeth with Cosmetic Dentistry
Most of these dental cosmetic procedures can be temporary or permanent. Their usage is to improve the appearance of your teeth (hence cosmetic) that are stained, discolored, chipped, or broken. Cosmetic dentistry helps people treat their bad teeth so they don't have to worry or be embarrassed about their smile. Talk to your local cosmetic dentist which cosmetic dental procedure fits your needs and budget so you can have healthier teeth and the smile you desire.
---
Cosmetic Dentistry St Paul MN | Clear Lakes Dental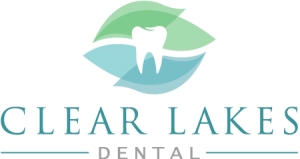 Clear Lakes Dental is your local dental clinic in St Paul MN with 3 locations in Downtown St Paul (PHA Building), Central Midway Building, and Rice Street. We are dedicated to providing our community with the best dental care services to enhance your overall oral health. Clear Lakes Dental works to provide a comforting environment for its patients to have peace of mind while in our care. Our goal is to help you achieve the cosmetic results you desire while providing the tools you need to maintain your oral health. We offer low-cost dental services in St Paul MN from restorative care to preventative care, and we accept a range of dental insurance options to cover all your dental health services!
Cosmetic Dentistry St Paul MN | Dental Care Services
Clear Lakes Dental offers a range of comprehensive dental care services to patients of all ages in the following dental services: Composite Restoration, Dental Bridges, Dental Crowns, Dentures, Emergency Dentist, Preventative Dentistry, Saturday Dentist, and Teeth Extraction. Call us today at one of our St Paul MN locations or send us an email to schedule a consultation.
Cosmetic Dentistry St Paul MN
| Emergency Dentist Service Locations
We provide and service low-cost dental care and cosmetic dentistry in the following areas:
St Paul | West St Paul | North St Paul | South St Paul | Minneapolis | Maplewood | Roseville | Vadnais Heights | Little Canada | Shoreview | Eagan | Inver Grove Heights | Mendota | Mendota Heights | Woodbury | Oakdale | Falcon Heights | Lauderdale | Lilydale | St Anthony | Arden Hills | White Bear Lake | New Brighton | Robbinsdale