Best Dentist in St Paul MN | Dental Devices for Sleep Apnea
Best Dentist in St Paul MN | Dental Devices for Sleep Apnea
Sleep apnea is a serious but common sleep disorder where breathing is interrupted during sleep. When this happens, the brain and the body is not getting enough oxygen. This can also disrupt individual's sleep. The most common form is Obstructive Sleep Apnea (OSA). This is where the airway is blocked due to the soft tissue in the back of the throat collapsing during sleep. The other form of sleep apnea is Central Sleep Apnea. The brain fails to signal to the individual to breath because the respiratory control center is unstable. Dentists may prescribe a custom mouth guard called Mandibular advancement device to prevent and treat sleep apnea. The results have been proven in studies showing effectiveness and ability to help with snoring. Best Dentist in St Paul MN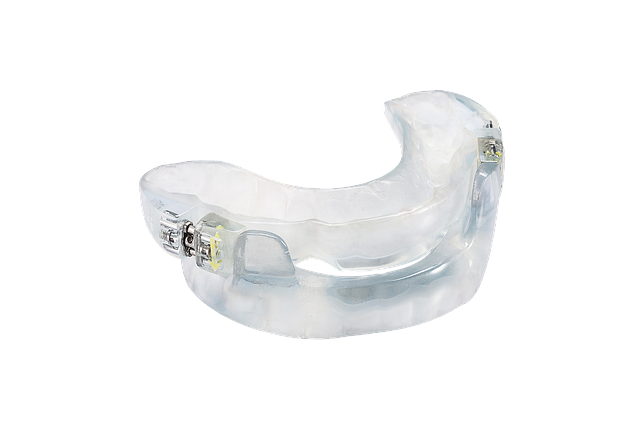 Best Dentist in St Paul MN | Treating Sleep Apnea with Dental Devices
The most common dental device for sleep apnea is Mandibular advancement device (MAD).  It is similar to a mouth guard and helps move the jaw forward to increase the airway by easing the lower jaw forward with metal hinges. This makes breathing easier and decreases the resistance in the back of the throat. Another less common dental device for sleep apnea is the tongue retainer. Tongue retaining device is a splint that holds the tongue in place as you sleep to keep the throat area clear and the airway open. Most sleep apnea patients prefer dental devices over the Continuous Positive Airway Pressure (CPAP) as dental devices are more convenient and do not make the throat dry. If CPAP is not ideal for you, MAD and other dental devices are an effective alternative for patients with sleep apnea.
Best Dentist in St Paul MN | Benefits of Dental Devices for Sleep Apnea
Dental devices have become a popular solution for mild to moderate sleep apnea as an alternative to CPAP. This is because the CPAP is a mask that fits over the nose and mouth that blows air through a large tube. This can be uncomfortable and difficult to get used to. Dental devices like the mouth guard is an effective option for sleep apnea. It is fitted by a dentist or orthodontist. It is smaller and more complacent than the CPAP. This make sit more convenient especially for those who sleep on their backs or stomachs. Dental devices can improve sleep and reduce snoring. They have also been proven to have long-term controlled sleep apnea results compared to sleep apnea surgical procedure. Some drawbacks is that it can move teeth, damage dental crowns and dental bridges, alter bite, or excessive salivation. Talk to you dentist to see if dental devices is a good fit for your sleep apnea and how it can improve your overall quality sleep.
---
Best Dentist in St Paul MN | Clear Lakes Dental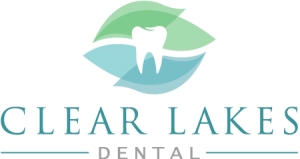 Clear Lakes Dental is your local dental clinic in St Paul MN with 3 locations in Downtown St Paul (PHA Building), Central Midway Building, and Rice Street. We are dedicated to providing our community with the best dental care services to enhance your overall oral health. Clear Lakes Dental works to provide a comforting environment for its patients to have peace of mind while in our care. Our goal is to help you achieve the cosmetic results you desire while providing the tools you need to maintain your oral health. We offer low-cost dental services in St Paul MN from restorative care to preventative care, and we accept a range of dental insurance options to cover all your dental health services!
Best Dentist in St Paul MN | Dental Care Services
Clear Lakes Dental offers a range of comprehensive dental care services to patients of all ages in the following dental services: Composite Restoration, Dental Bridges, Dental Crowns, Dentures, Emergency Dentist, Preventative Dentistry, Saturday Dentist, and Teeth Extraction. Call us today at one of our St Paul MN locations or send us an email to schedule a consultation.
Best Dentist in St Paul MN
| Emergency Dentist Service Locations
We provide and service low-cost dental care and Saturday dentistry in the following areas:
St Paul | West St Paul | North St Paul | South St Paul | Minneapolis | Maplewood | Roseville | Vadnais Heights | Little Canada | Shoreview | Eagan | Inver Grove Heights | Mendota | Mendota Heights | Woodbury | Oakdale | Falcon Heights | Lauderdale | Lilydale | St Anthony | Arden Hills | White Bear Lake | New Brighton