Dentist in Robbinsdale MN | Dental Cleaning with an Ultrasonic
dental care, dental clinic Robbinsdale mn, emergency dentist, gum care, gum disease, gum health, gum treatment, low cost dental
Dentist in Robbinsdale MN | Dental Cleaning with an Ultrasonic
If you have been to the dentist for a cleaning recently, they may have used an instrument that uses water and vibrations; this is called an ultrasonic. The ultrasonic is used to help remove any tartar, plaque, stain, and bacteria; from the mouth. These instruments are designed with the use of water and vibrations to help flush out the gum pockets and provide a complete cleaning as well as a pleasant experience for the patients. Flushing out the gum pockets and removing the buildup helps to allow your gum tissues to heal and reduce the depth of your gum pockets. A lot of patients do not like the sound of dental instruments scraping against their teeth, this instrument eliminates that sound which can help relieve some of those anxieties that the sound creates. Ultrasonics help provide a full mouth cleaning in 1/3 the time of hand instruments which means shorter appointments and an even better cleaning for the patients. At Clear Lakes Dental in Robbinsdale MN, we have the most up to date technology and give each patient the option to have the ultrasonic instruments used on them. We strive to provide the best patient care and have the best dental clinic in Robbinsdale / the twin cities area. Come have your teeth cleaned with us and experience the best clean-mouth-feeling for yourself.

Best Robbinsdale MN Dentist | Clear Lakes Dental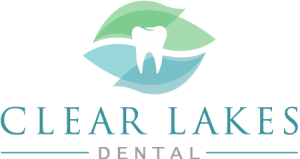 Clear Lakes Dental is your local dental clinic in St Paul MN / Robbinsdale MN with locations in Downtown St Paul (PHA Building), Concordia St Paul Building, Rice Street, and the Robbins Center in Robbinsdale. We are dedicated to providing our community with the best dental care services to enhance your overall oral health. Clear Lakes Dental works to provide a comforting environment for its patients to have peace of mind while in our care. Our goal is to help you achieve the cosmetic results you desire while providing the tools you need to maintain your oral health. We offer low-cost dental services in St Paul MN & Robbinsdale MN from restorative care to preventative care, and we accept a range of dental insurance options to cover all your dental health services!
Best Robbinsdale MN Dentist | Dental Care Services
Clear Lakes Dental offers a range of comprehensive dental care services to patients of all ages in the following dental services: Composite Restoration, Dental Bridges, Dental Crowns, Dentures, Emergency Dentist, Preventative Dentistry, Saturday & Sunday Dentist, and Teeth Extraction. Call us today at one of our St Paul/Robbinsdale MN locations or send us an email to schedule a consultation.
Best Robbinsdale MN Dentist | Emergency Dentist Service Locations
We provide affordable dental care and the best dentistry services in the following areas:
Robbinsdale | St Paul | West St Paul | North St Paul | South St Paul | Minneapolis | Maplewood | Roseville | Vadnais Heights | Little Canada | Shoreview | Eagan | Inver Grove Heights | Mendota | Mendota Heights | Woodbury | Oakdale | Falcon Heights | Lauderdale | Lilydale | St Anthony | Arden Hills | White Bear Lake | New Brighton