Is An Electric Toothbrush Better For Your Teeth? | Robbinsdale, MN Dentist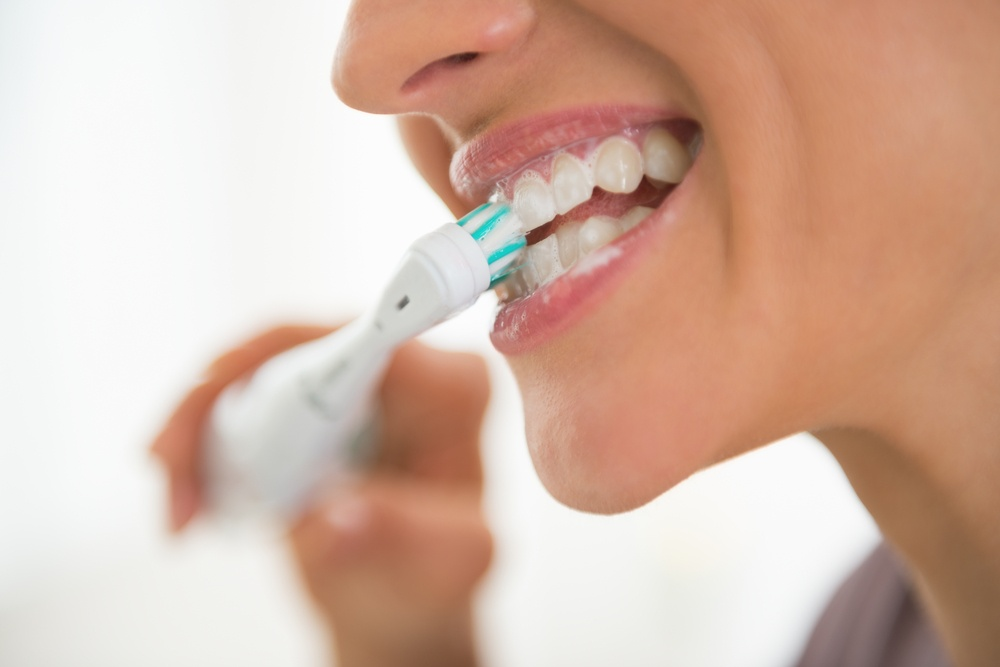 We use them every single day, morning and night, 2 minutes per time and then switch them out every three months or after being sick. Did you figure out what I was talking about? If you thought of toothbrushes, you would be correct. When choosing a toothbrush to use everyday it should be a soft bristled brush that you move in circular motions while pointing the toothbrush bristles towards the gum line at a 45 degree angle. While this can be a very effective way of brushing your teeth many people often question if an electric toothbrush is better than a manual toothbrush so I thought I would write a little something about information on electric toothbrushes.
Electric toothbrushes provide the brushing motion for you most commonly using a vibration or an oscillating technology to remove plaque and food. By these actions doing the cleaning for you, you then simply just have to guide the toothbrush along your teeth to get them clean. This can be a major benefit for everyone but especially kids and elderly people who might not have the correct dexterity to remove plaque effectively. Another benefit to having an electric toothbrush is that they usually have a built in timer for you. This means instead of guessing when your two minutes of brushing is up, that the toothbrush often vibrates or turns off when the two minutes are up. These toothbrushes also sometimes divide your mouth into four areas also known as quads. Some electric toothbrushes also break down the two minute timer into 30 second increments. This way every 30 seconds the toothbrush does a different vibration in order to alert you that it is time to change the area of your mouth that you are working on. Electric toothbrushes also often have a built in pressure sensor. This can be very beneficial as oftentimes people think the harder they brush the more clean their teeth will be. This isn't true as when people are brushing too hard they may cause their gums to recede, pulling away from where they should be on the tooth and expose the root surface.
Overall, when deciding between a manual and electric toothbrush there are many different things to consider. Patients may be able to achieve a good cleaning with a manual toothbrush or an electric toothbrush but there are many helpful features that come along with an electric toothbrush. Also make sure to take a good look at the difference between electric toothbrushes because every toothbrush will come with different features and a difference in vibrations. In a sense you get what you pay for, therefore, the more you spend on an electric toothbrush the more features that toothbrush is likely to have.
Robbinsdale Dentist | Clear Lakes Dental
Clear Lakes Dental is your local dental clinic in St Paul MN with 2 locations in Downtown St Paul (PHA Building) and Concordia St. Paul Building; and 1 location in Robbinsdale MN. We are dedicated to providing our community with the best dental care services to enhance your overall oral health. Clear Lakes Dental works to provide a comforting environment for its patients to have peace of mind while in our care. Our goal is to help you achieve the cosmetic results you desire while providing the tools you need to maintain your oral health. We offer affordable dental services in St Paul and Robbinsdale MN from restorative care to preventative care, and we accept a range of dental insurance options to cover all your dental services!
Robbinsdale Dentist | Dental Care Services
Clear Lakes Dental offers a range of comprehensive dental care services to patients of all ages in the following dental services: Composite Restoration, Dental Bridges, Dental Crowns, Dentures, Emergency Dentist, Preventative Dentistry, Saturday Dentist, and Teeth Extraction. Call us today at one of our St Paul or Robbinsdale locations, or send us an email to schedule a consultation.
Robbinsdale Dentist | Emergency Dentist Service Locations
We provide affordable dental care and the best dentistry services in the following areas:
St Paul | West St Paul | North St Paul | South St Paul | Minneapolis | Maplewood | Roseville | Vadnais Heights | Little Canada | Shoreview | Eagan | Inver Grove Heights | Mendota | Mendota Heights | Woodbury | Oakdale | Falcon Heights | Lauderdale | Lilydale | St Anthony | Arden Hills | White Bear Lake | New Brighton | Robbinsdale