What Are Dental Sealants? | Robbinsdale Dentist
What Are Dental Sealants? | Robbinsdale Dentist
You always hear the hygienist telling you to "brush twice a day and floss at least once a day", but for what purpose? Well to protect your teeth from cavities of course! Brushing and flossing are the two best ways to prevent decay. However, there are other ways you can reduce your risk for cavities as well – using products with fluoride and dental sealants. So what are sealants exactly? They are a thin protective layer that covers the biting surfaces of molars and premolars; they act as a shield against bacteria from getting stuck in the grooves or fissures of the back teeth. Even the best brushers can have molars that have deep grooves in them which can prevent even a single toothbrush bristle from reaching it – making it almost impossible to keep clean and vulnerable to decay. The best outcome for sealants is to place them on children with newly erupted adult teeth. However adults benefit from them as well, especially those who are prone to cavities or suffer from dry mouth symptoms. The process is quite extensive, however, very beneficial!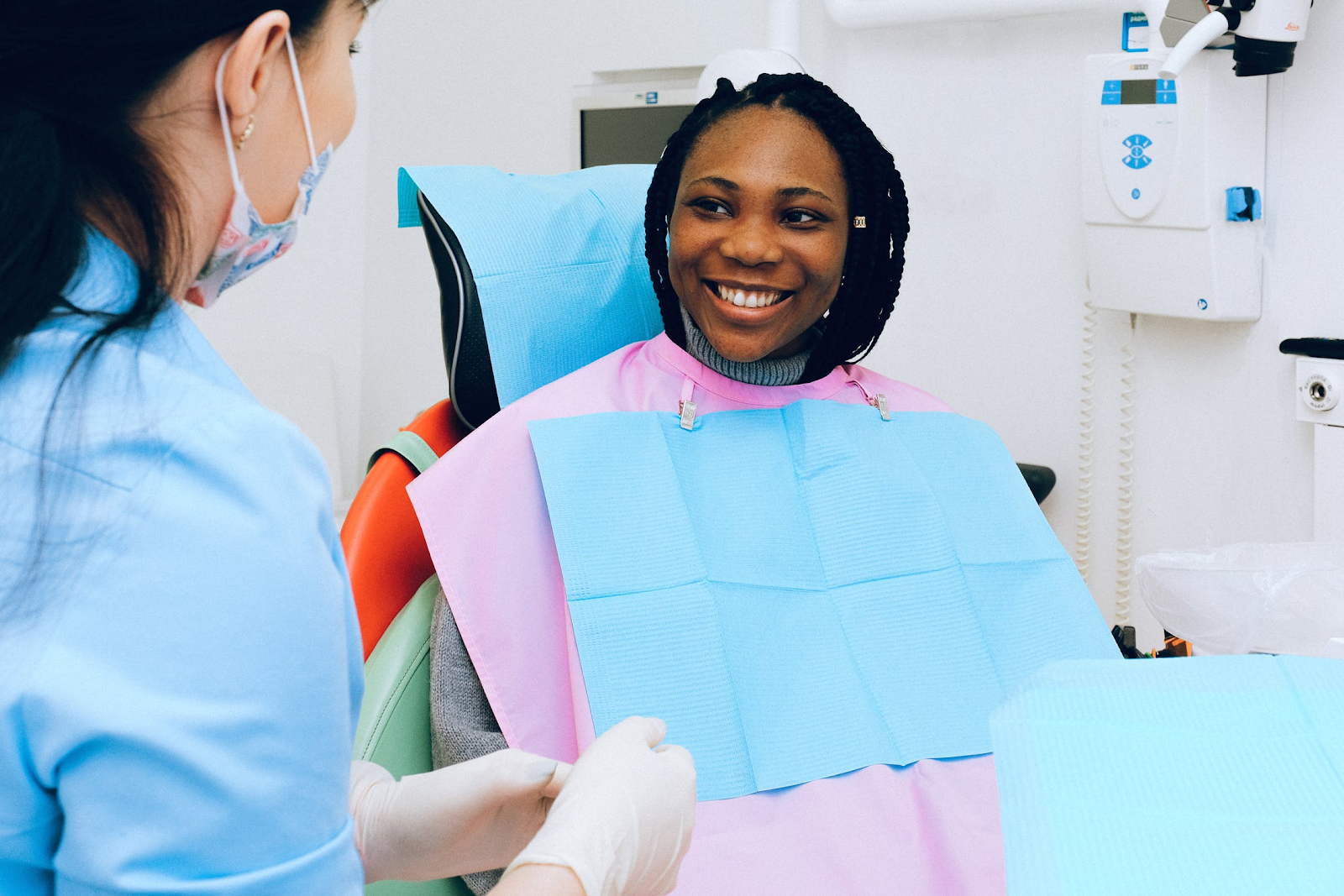 Applying Dental Sealants | Robbinsdale Dentist
First the hygienist will clean the tooth from debris using a paste. They will rinse and dry before isolating the area with cotton rolls and/or dry angles – the most important step in placing dental sealants is keeping the area absolutely dry of any saliva or water because this will usually result in a failed sealant; it will not bind to the tooth correctly and it will pop right off.  Next, an acidic solution on the tooth is applied to the area. The purpose of this is to roughen or etch the surface in order for the sealant to adhere properly. After the tooth is etched, the hygienist will rinse and dry again before placing the actual sealant material. Once the sealant solution is placed in the grooves of the back teeth, it is cured or hardened with a special light. Now that your sealants are successfully placed, your risk for decay has greatly decreased, but don't forget to keep brushing and flossing everyday!
Robbinsdale Dentist | Clear Lakes Dental
Clear Lakes Dental is your local dental clinic in St Paul MN with 2 locations in Downtown St Paul (PHA Building) and Concordia St. Paul Building; and 1 location in Robbinsdale MN. We are dedicated to providing our community with the best dental care services to enhance your overall oral health. Clear Lakes Dental works to provide a comforting environment for its patients to have peace of mind while in our care. Our goal is to help you achieve the cosmetic results you desire while providing the tools you need to maintain your oral health. We offer low-cost dental services in St Paul / Robbinsdale MN from restorative care to preventative care, and we accept a range of dental insurance options to cover all your dental health services!
Robbinsdale Dentist | Dental Care Services
Clear Lakes Dental offers a range of comprehensive dental care services to patients of all ages in the following dental services: Composite Restoration, Dental Bridges, Dental Crowns, Dentures, Emergency Dentist, Preventative Dentistry, Saturday Dentist, and Teeth Extraction. Call us today at one of our St Paul MN or Robbinsdale locations or send us an email to schedule a consultation.
Robbinsdale Dentist | Emergency Dentist Service Locations
We provide and service low-cost dental care and best dentistry in the following areas:
St Paul | West St Paul | North St Paul | South St Paul | Minneapolis | Maplewood | Roseville | Vadnais Heights | Little Canada | Shoreview | Eagan | Inver Grove Heights | Mendota | Mendota Heights | Woodbury | Oakdale | Falcon Heights | Lauderdale | Lilydale | St Anthony | Arden Hills | White Bear Lake | New Brighton | Robbinsdale