Teeth Whitening & Desensitizer Pens
We
offer
the
best
in
Teeth
Whit
ening
products
to
help
you
achieve
your
perfect
smile!
Our
products
are
safe
,
affordable
,
and
easy
to
use
.
At Clear Lakes Dental, we're committed to providing our patients with the very best dental care and products. All products are designed to help you achieve the healthy, beautiful smile you deserve
Visit one of our Clear Lakes Dental offices today to purchase our products!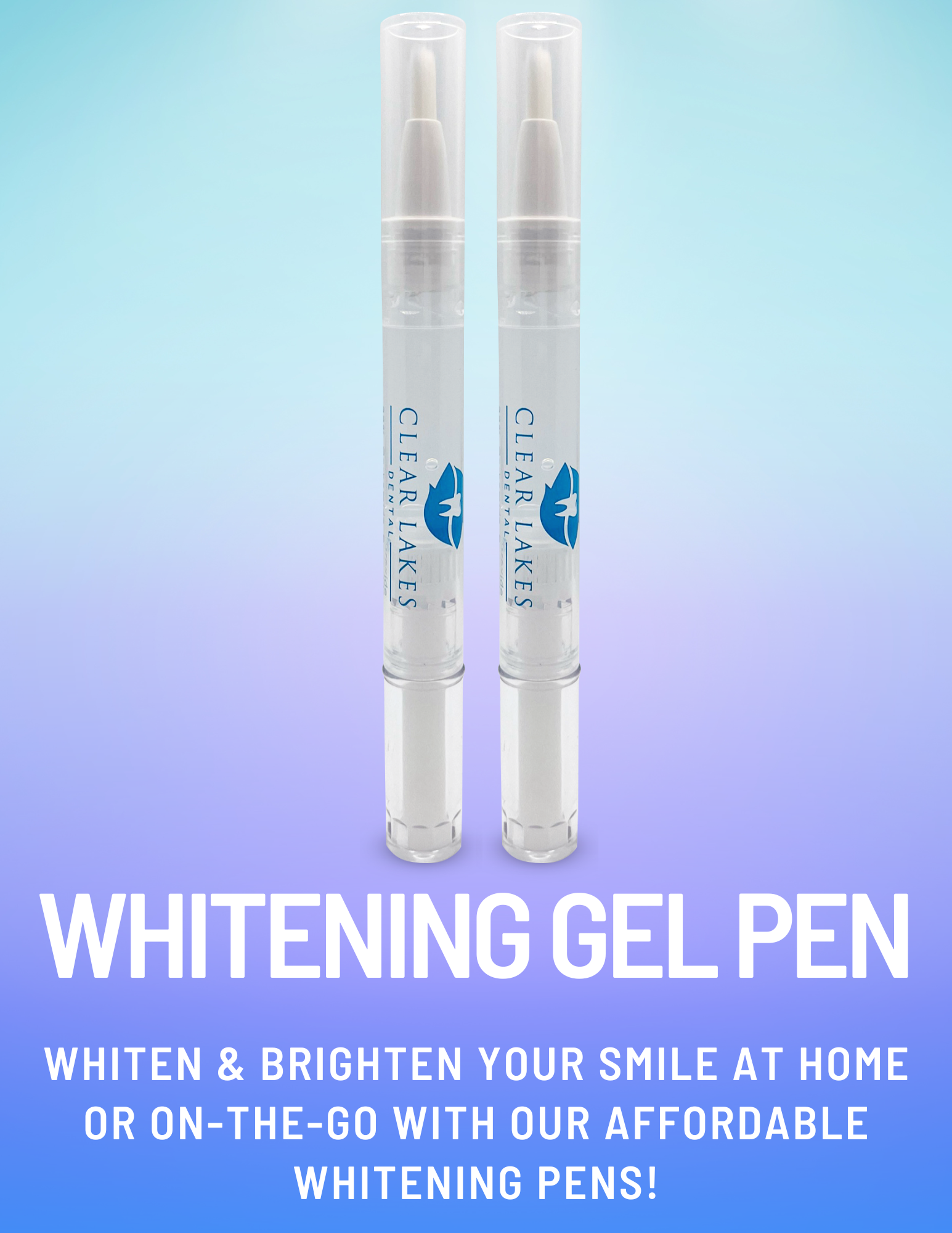 Features of the Product
No light activation required!
Transforms & brightens teeth using 35% Carbamide Peroxide
Safe for Enamel, Caps, Veneers, and Crowns!
Removes stains & whitens teeth in 7 days!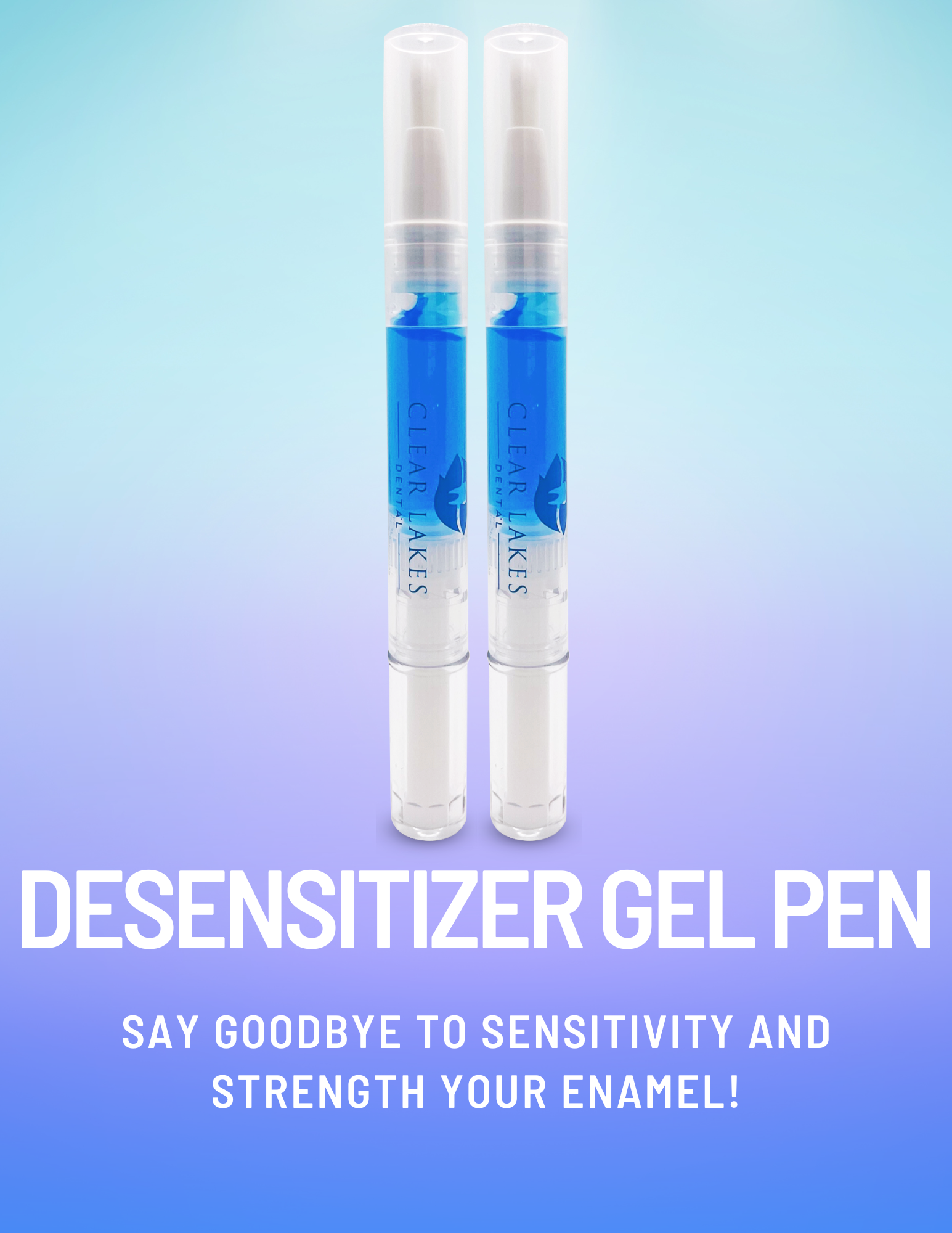 Features of the Product
Remineralizes teeth, making teeth stronger
Desensitizes teeth
Protects and hardens enamel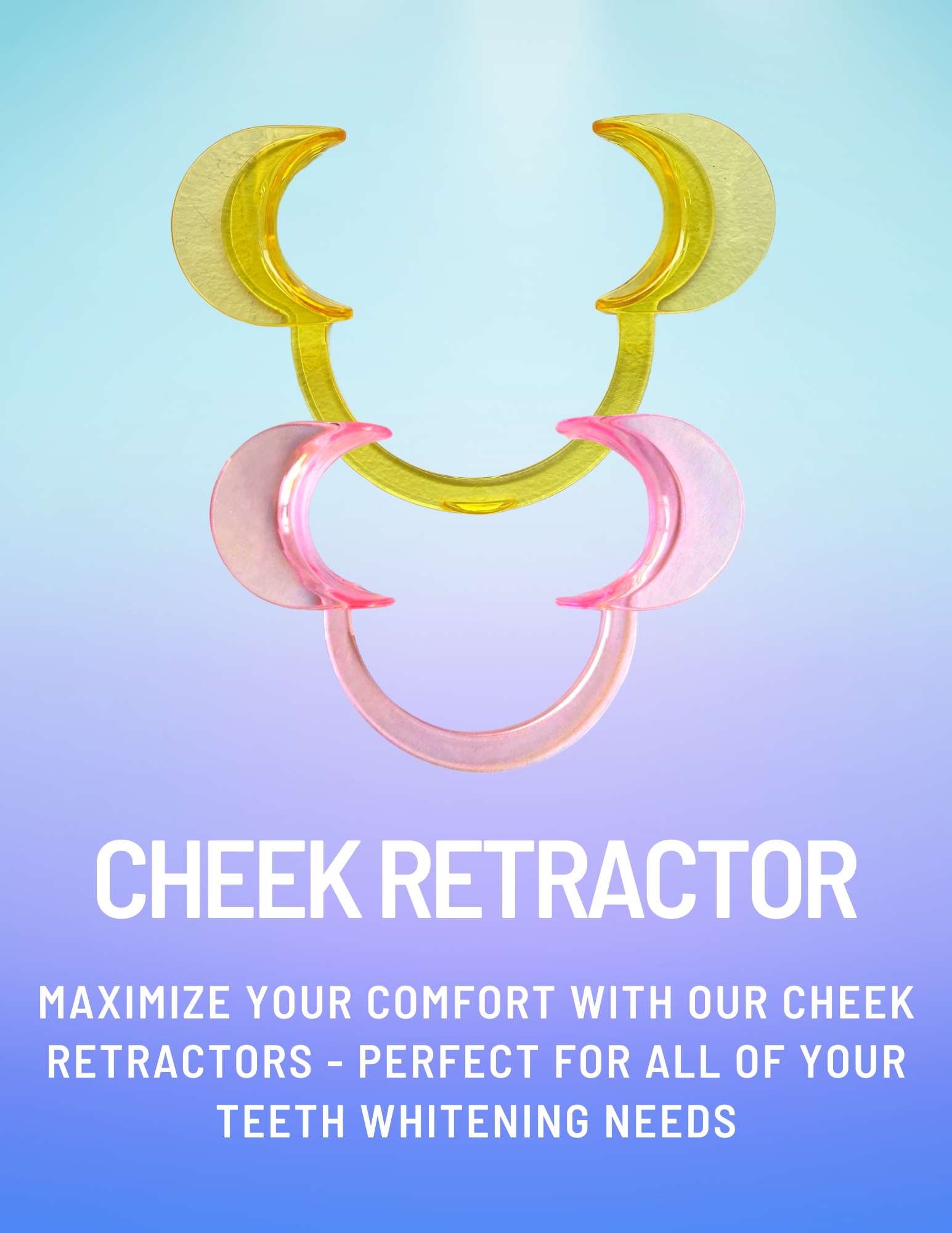 Why You Should Use a Cheek Retractor
Better Whitening Results at Home: With a cheek retractor, you can achieve professional-grade teeth whitening results from the comfort of your own home, ensuring that every tooth receives the full benefit of the whitening treatment for a brighter and more even smile.
Reduced Discomfort and Mess: A cheek retractor can help prevent discomfort and minimize mess during at-home teeth whitening or other dental procedures, providing a more comfortable and hassle-free experience.
Affordable and Convenient: By having a cheek retractor at home, it allows for a proactive approach to oral health care, which can lead to a healthier and happier smile in the long run.
Am I a good candidate for Teeth Whitening?
Most definitely! If you are looking for a natural and safe way to whiten your smile in 7 days, this product is for you!
Feel free to reach out to us to see if these products are right for you at [email protected]
When will I see results?
It can take as little as 4-5 days to start seeing the results! By day 7, you should definitely notice a whiter, brighter smile. For an EVEN BRIGHTER smile, some users apply them for either a longer duration or use the whitening pen more frequently.
What materials does the Whitening Pen Use?
35% Carbamide Peroxide – it is a safe and effective treatment to whiten your teeth!
Do these products cause harm to my enamel?
Nope! When used as instructed, the tooth enamel is safe! For some people, teeth whitening may cause sensitivity. If you experience sensitivity, we suggest purchasing our Desensitizer Pens
When is the best time to use the Whitening & Desensitizer Pens?
After you have finished your daily dental routine! This is when your teeth surfaces are the cleanest!
Do you offer Professional Teeth Whitening?
Yes, we do! Check out our page on our Professional Teeth Whitening here!
Who can I email for customer support?